Earlier today, I participated on a panel discussion with Dan Vest, co-owner of Midpoint Bearing, BJ Patterson, CEO of Pacific Mountain Logistics and Jon Burgess, panel facilitator and VP of RedFusion Media at the Manufacturers Council of the Inland Empire's Manufacturers Summit. We had a great discussion about the disruption Amazon has caused in manufacturing and logistics circles.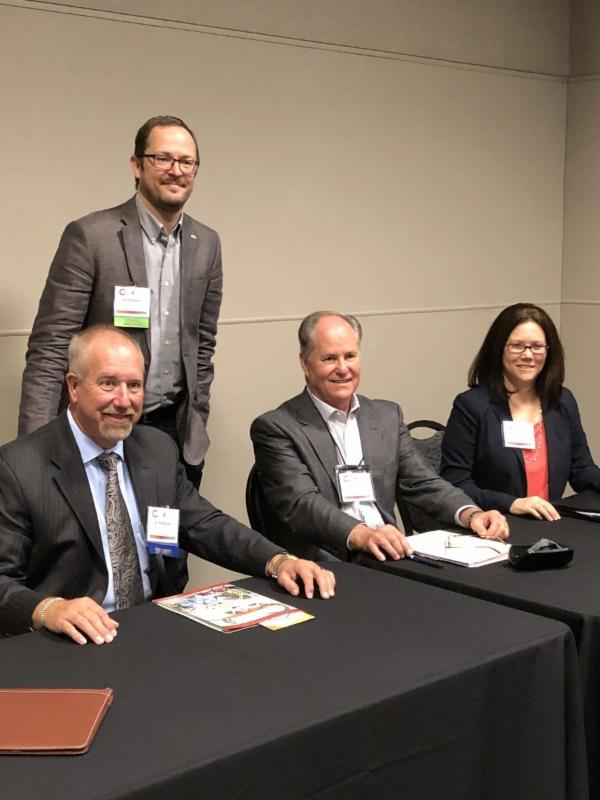 In looking at the Amazon Effect as a metaphor, manufacturers and distributors must respond to elevated customer expectations, rapid delivery requests, 24/7 service, and much more. It is certainly driving massive changes throughout. For example, smaller e-commerce type orders are considered the norm which drives the need for quick and flexible changeovers, shipping flow changes (instead of pallets, there is a need for eaches), dramatic transportation and logistics disruption (consider how to ship eaches to multiple ship points vs. traditional truckloads to one ship point) and more. Dan and BJ gave examples of how significantly Amazon is disrupting their businesses on a daily basis. Have you thought about how to raise the bar to stay competitive with the significant disruption flowing through the industry?
What Should We Consider and/or What Impacts Could Arise?
As I responded when Jon asked whether there are any other disruptors to think about in addition to Amazon: Definitely! Sears was the Amazon disruptor several years back and lately all the news relates to whether they'll make it at all. No one was thinking about Amazon as a serious player 20 years ago. It is wise to always be thinking about the next disruptor and how to successfully navigate your business.
This seems like a tall order – how to identify disruptors and figure out how to respond. Instead of spending time to figure out the next disruptor, stay on top of the latest trends, companies, and economies impacting your business. You'll see them coming! Stay agile, hire and develop the best talent and keep an eye to the future.