February 7, 2017
As one of the panelists at the Manufacturers' Summit last week said, "Have you ever seen manufacturing in the news more than it has been lately?"  Quite an intriguing point….
The Summit had an expert panel on the future of manufacturing – and what the Trump era was likely to bring to manufacturing.  The panel was specifically non-partisan and included several heavy hitters including the president of the CMTA (California Manufacturers & Technology Assoc), the president of a local manufacturing company who also sat on the president's export council for many years, the president of the Inland Empire Economic Partnership (IEEP), a manufacturing leader at a global company and the COO of the National Association of Manufacturers (NAM).  I definitely took notes.
The bottom line is that manufacturing has much to gain.  This ties in with the sentiment of the manufacturers in attendance.  How might you gain?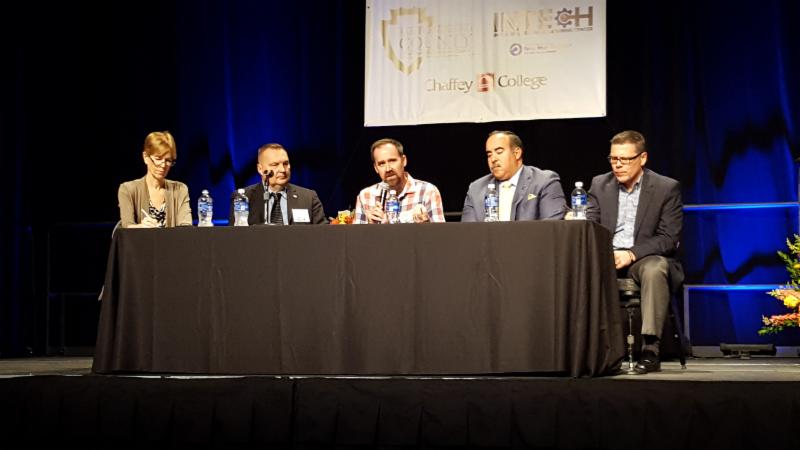 What Should We Consider and/or What Impacts Could Arise?
Let's start with a few highlights and a mixed bag:  Exports won't change.  Trade isn't dead although costs will likely rise on imports.  The use of technology is on the rise.  Industry 4.0 is becoming "the thing to watch".  California has some steep disadvantages to overcome.  For example, our energy costs are 15% higher than the next most expensive state, according to one of the large local companies in the Inland Empire, and investment in manufacturing is weak at best!
Now on to some positive news:
Tax reform – it is likely to benefit manufacturers
Infrastructure – definitely likely to benefit manufacturers and specifically California (roads, bridges, ports, digital, energy); however, we need to make sure it happens!
Regulatory reform – permitting will definitely improve, and regulatory reform will benefit manufacturers overall.
Healthcare – somewhat unknown; however, if Pence does what he has said he'd like to do, the states will have a significant say in how money is allocated.  Certainly, most manufacturers have struggled with healthcare the last several years and so the hope is for improvement.
There is plenty to think about in these expert predictions.  What can you do to start the ball rolling so you are ahead of the curve?