May 22, 2019
Supplier management has been a theme this week. I taught a CSCP (certified supply chain professional) class session about supplier relationship management and SRM software last night. An attendee had a great example of the impact of poor quality because her company was sending an entire container load of product back to Asia with defective parts which was bound to have negative impacts on the customer. After all, they were already delayed, and now they were spending another month on the water to just start over again. That led us to discussions on backup suppliers.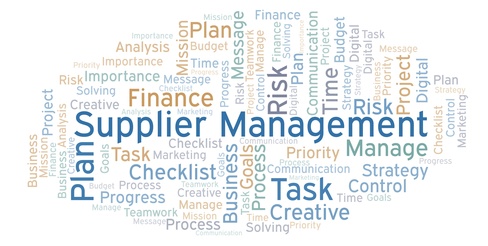 Next, I spent quite a bit of time on webinars and calls today talking about the critical importance of supplier lead time, reliability, safety stock, lot size and how these factors impact our ability to maximize service, profit and cash flow. And then I presented to APICS Ventura on "The Resilient Supply Chain" this evening, and we had intriguing discussions on the trends of vertical integration, supplier consolidation, allocation of key materials (and how consumer products are gaining priority access with the leftovers being allocated to industrial companies), the impact of tariffs on sourcing, and several more topics.
The bottom line of each of these discussions is that proactive management of suppliers is of ever-increasing importance in today's Amazon impacted business environment. If you don't have what you need, when you need it, where you need it, in good quality, and within cost guidelines, you are likely to lose vs. your competition. And this includes last minute changes! Do you consider your supplier your partner or someone to negotiate with and gain an advantage over?
What Should We Consider and/or What Impacts Could Arise?
It is NOT all about cost. Of course, the hot topic on executives' minds is how to achieve scalable growth, and so profit and cost are important topics, yet smart executives realize it is quite easy to sacrifice the future by saving pennies in the present. Similar to the mistakes made several years ago when it didn't matter whether it made cost-sense or not (ie. Boards were demanding outsourcing regardless of the financials), many Boards are demanding supplier concessions without looking at the extended supply chain impacts. Instead, stick up for looking at total cost and taking the value viewpoint! Of course, this means you'll be focused on costs but it won't be your sole focus.
We talked about several scenarios where you had to invest extra cost upfront to achieve longer-term success. For example, we talked about keeping a more expensive backup supplier and giving them 20% of the volume. Boards and private equity backers weren't too happy with the extra cost yet this risk mitigation technique saved the day on more than one occasion. When the material went on allocation, the main supplier struggled or the ports/ transportation infrastructure broke down, those who planned for the inevitable bump in the road had uninterrupted supply from the backup supplier and satisfied customers while the competition fell further behind. Are you thinking about your suppliers like a cost or a partner? You'll find more information on these types of topics on our resilient supply chain series.