September 19, 2019
My colleague, Kusum Kavia recommended me for CIEDEC which is the Califorina Inland Empire District Export Council, and so I attended a meeting as a guest. Export is a vast opportunity. Just consider a few facts:
95% of potential customers are outside of the U.S.
97% of exporters are outside of the U.S.
California is the #1 state in exports
Less than 1% of American companies export – this is quite shocking. The good news is our clients are clearly outside of the norm.
Canada and Mexico are the top two export countries.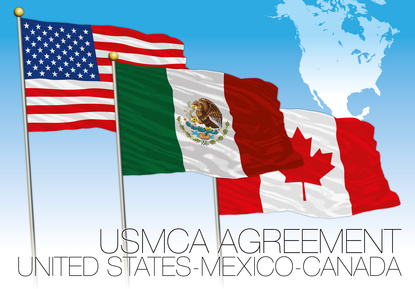 Given these facts, looking at USMCA, the U.S. – Mexico – Canada agreement should be of keen interest. The CIEDEC has written letters of support to pass this agreement citing that it will better serve the interests of American workers, farmers, ranchers, and businesses and it supports mutually beneficial trade leading to freer markets, fairer trade and robust economic growth in N.A. There was $43.6 billion of exports from California to Canada and Mexico in 2017 and the top exports are computer and electronic products, transportation equipment agricultural products, machinery and chemicals.
There is also a heightened interest in export based on Brookings research and the consortium for advanced manufacturing excellence in the Inland Empire. We are excited about the future Are you exporting?
What Should We Consider and/or What Impacts Could Arise?
There is vast opportunity for California manufacturers to export. There are tremendous resources available for exploring markets for your products and services as well as help in getting started. We have several significant exporters in the Inland Empire, and they have grown their businesses faster and more significantly than the average.
This will be one of several topics we'll address in our consortium for advanced manufacturing. If you are an executive interested in participating in an advisory capacity on the steering committee for this initiative, please contact me. Additionally, our APICS Inland Empire Chapter will be addressing this topic as a part of our upcoming executive panel and networking symposium on "Collaborating for Advanced Manufacturing & Supply Chain Success".
Think about taking one step forward in evaluating whether adding or expanding exports could increase your revenue, profitability and success. Of course, export also provides potential in distributing your dependence on domestic revenue and profitability and so it could be another leg in creating a resilient supply chain.