The new driver went over and beyond to make our trip extra special since we had to wait a few hours. He took us to places he doesn't usually go, made sure that we got airport cookies (a "thing" in Catalina) even though the staff already clocked out to catch a ride down the hill (and so gave them to us for free), and generally made it an interesting trip. Value added service mattered!
One Tip to Implement This Week:
Are you providing value added service? In today's supply chain chaos, everyone is frustrated. Materials are late, customers orders are volatile, people aren't showing up to work or are out due to COVID exposure, experienced talent is retiring, and more. As a consumer, it is extremely frustrating to wait for extended periods of time to arrive at the front of the line only to find out they are out of stock. Or to arrive at a restaurant to find out its closed due to short staff. Or to place an online order to get the product after you no longer need it or to have it canceled when you don't have time to replace it. I have resorted to brick and mortar because I know I will be assured of knowing the situation at a minimum.
With that said, the places that provide value added service stand out from the crowd. The same is true in the manufacturing setting. Suppliers that provide value added service and go the extra mile to keep you in the loop and find solutions to problems will be remembered. Clients are taking control. Are you a supplier they know will go the extra mile to provide value added service?
Please keep us in the loop of your situation and how we can help your organization successfully navigate the current volatility and, more importantly, emerge above and beyond. Several of these types of topics are included in our new eBook Emerging Above and Beyond: 21 Insights for 2021 from Manufacturing, Supply Chain & Technology Executives. Download your complimentary copy and stay tuned for our 2022 special report.

Over New Year's, I went to Catalina with friends. It was great to get away. My favorite was the Eco Tour with the Catalina Conservancy. We arrived at the scheduled time and were told that emergency services came to pick up our driver while on the morning tour, but they could get us a different driver if we were OK waiting until later in the afternoon (which would end after dark). Although to see buffalo and scenery, you need it to be light outside, we agreed.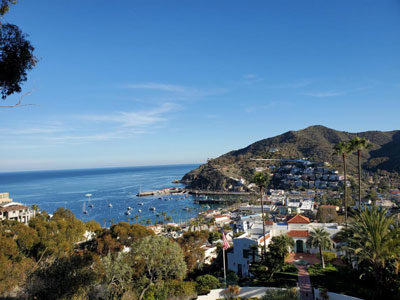 On the Eco Tour of Catalina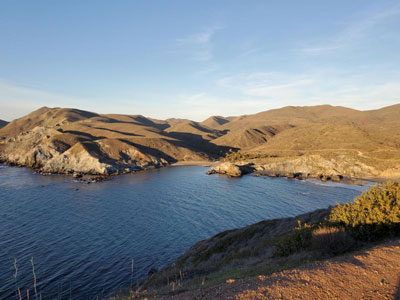 The Backside of the Island