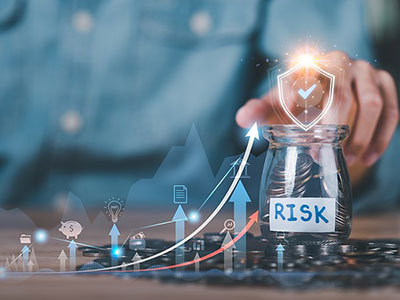 Business Decision Tradeoffs Run Amok
Optimizing business decisions will make or break success. Executives get paid the big bucks to make these decisions. Unfortunately, one poor decision can outweigh thousands of good ones rapidly. SIOP (Sales Inventory Operations Planning), also known as S&OP, is a tool that will optimize these tradeoffs for effective decision making. You could simply call it "uncommon common sense decision making" where you look across the full spectrum for business impacts and determine the best path forward.
Several companies such as Anheuser-Busch and Target have lost significant business value recently after making decisions that cooled revenue. On the other hand, artificial intelligence (AI) has sparked vast growth in other companies such as Nvidia. This topic popped to mind as I see more and more clients struggling with key decisions in such an uncertain environment. For example:
Should they invest in additional facilities to support projected future growth or find a way to staff up third shift with an uninterested workforce? If they choose the shorter term outlook, will they miss the wave of economic boom? On the other hand, if they take "too long" to make and execute decisions will they miss the opportunity?
If they choose to reallocate orders among production plants to deliver on time, will the cost be overwhelming? However, if they delay shipment to mitigate substantial freight costs, will their customer go somewhere else with the next order?
Should organizations transition away from China due to the elevated risk levels on multiple fronts? If so, should they move manufacturing closer to customers or to a lower labor cost country that is in a friendly region? Or should they simply diversify suppliers?
And, from a macro point-of-view, will growth be hindered by the rise in interest rates and potential recessions or will what looks like unrelenting economic growth continue?
How SIOP Will Optimize Business Decisions
SIOP (Sales Inventory Operations Planning) is a business process that organically brings tradeoffs to the forefront to align demand and supply (Sales and Operations) and enhance business decision making. To learn more about how the process works and keys to implementing it successfully, read our book, SIOP: Creating Predictable Revenue and EBITDA Growth.
From a decision making point-of-view, SIOP surfaces critical tradeoffs through the process. For example, although an industrial equipment manufacturer had plenty of capacity to meet their overall demand plan, they did not have enough manufacturing capacity to meet customer backlog for their large size products. Once they rolled out a SIOP process, they put together a consensus demand plan and translated that plan into a manufacturing and logistics capacity plan.
The manufacturing plan showed that there was not enough welders with the appropriate specialized skills for this product, and the logistics plan showed that there was not enough space to store these larger products in the building with the higher bay to keep up with the demand plan. Thus, the operations leaders evaluated the potential to offload / outsource. Because they had a unique differentiator on this product, it would slash their margin to unacceptable levels. Thus, they evaluated order policy tradeoffs of pricing and lead time to best support profitable growth while they evaluated long-term strategies to address this product line. SIOP brought the issue to light and provided a process to evaluate demand, capacity, and customer and product profitability to optimize their business decision making process.
As business tradeoffs build up, ensure you have a SIOP process to support your growth and success. There will be more opportunities to surpass the competition and shoot up to the market leader position in the next several years than there has been since the Great Depression. Be prepared to navigate these waters with effective decision making to set your company up for success for decades to come.
Please contact us with your tradeoff and decision-making stories, issues, and opportunities and what you're doing to succeed. And, please keep us in the loop of your situation and how we can help your organization get in a position to thrive for years to come. Learn more about these topics in our blog and download your complimentary copy of our recently released special report: The Road Ahead: Business, Supply Chain & The World Order