June 9, 2017
My ProVisors group had two competing teams working to get out of an escape room (my team is pictured below). Thanks to James Valmonte for such a great idea and coordination! It was an exciting experience to work through the clues and figure our way out of the room. Although I was a Nancy Drew fan when young (and even wrote a Nancy Drew-like novel with my childhood friend Vonda Zwick that won an award), I wouldn't say this was an easy process in the slightest. It took the full team to have any hope of figuring it out. It certainly brought quite a few skills to the forefront that are valuable in all aspects of life.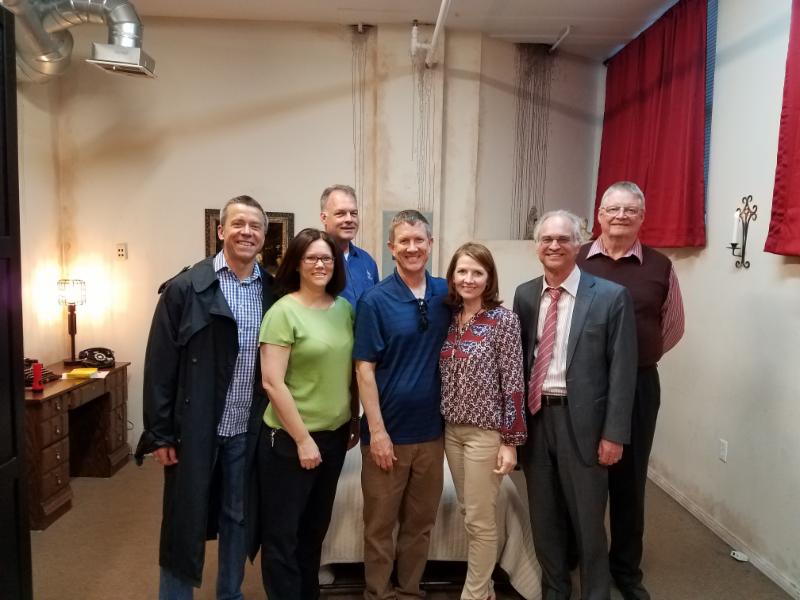 One tip to implement this week:
Getting out of an escape room requires many skills needed to succeed in business. There is little to no hope of getting out while working in isolation; a team with varying skills is needed. Working in collaboration is essential. Thus, even though it might seem easier to do a task yourself, think first. Take a step back and consider your end objective. What do you want to achieve? Then, think about the skills and /or resources that would be helpful to best achieve that objective. Gather your team and tackle the issue.
You might not want to collaborate with people you think will disagree with your approach or aspects of your project; however, think twice before dismissing that thought. Instead, think about how to pull different opinions and perspectives into the mix to gain a better solution.