May 25, 2018
According to the Journal of Commerce, the U.S. imported double the amount of its exports (measured in TEU). In 2017, imports increased 6% whereas exports increased 1% which is quite an accomplishment since China (the top market for U.S. exports) announced an importation ban last year that cut across the various types of the top U.S. export, waste.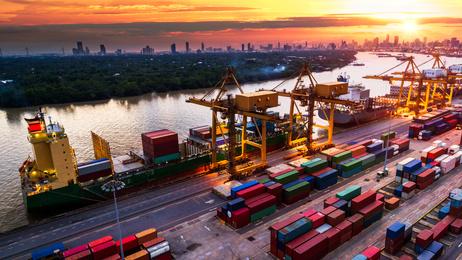 So, who do you think was at the top of the import list? Walmart! The largest segment of import is retail at 3.5 million TEU. The next largest segment is footstuffs at 700,000 TEU, quickly followed by household goods around 645,000 TEU, conglomerate at 606,000 and auto parts and automobiles at 453,000.
On the other hand, the top exporter is America Chung Nam (largest exporter of recycled paper). Thus, the largest segment in export is recyclables at 1.1 million TEU, followed by agricultural goods at 630,000 TEU, paper and forest products at 521,000 TEU and chemicals at 310,000.
What is projected this year? It appears to be shaping up to be the strongest international and domestic demand conditions in at least a half-decade. It isn't all rosy though as there are plenty of concerns about tariffs and a tight trucking market. According to Wolfe Research, shippers expect a 5.2% increase in truckload rates and a 3.4% bump in less-than-truckload rates. These are the highest expectations in the history of Wolfe's survey.
What Should We Consider and/or What Impacts Could Arise?
Well, clearly, growth and volume are robust (just like in manufacturing); however, there is plenty of concern about potential disruptors (such as Amazon) and volatility. Thus, we must stay on top of trends and likely impacts – and focus on agility. Are you able to respond rapidly to changing market conditions or will you be left in the dust?
We can expect freight challenges. How significant is freight to your bottom line? For example, when I was a VP of Operations for an absorbent healthcare products manufacturer (adult diapers, hospital underpads), freight was a BIG concern. Although our product wasn't heavy, it was definitely bulky. Thus, we focused a lot of attention on how to collaborate with customers and transportation partners on innovative programs; we invested efforts into product and packaging redesign that would reduce the size of the boxes while meeting/ exceeding customer expectations and more. Aside from cost, tight transportation capacity might translate into late deliveries. Do you have transportation partners or vendors? Perhaps you better take a more strategic view….