Supply chain disruptions and shortages continue to plague the news. Unfortunately, as I said in a recent press release, there is no end in sight. I thought this topic was worth addressing as it has been particularly frustrating lately.
I went to Starbucks recently. After getting stuck in a very long line, I was told that they were out of almost everything I ordered including the backup options. No blueberries. No agave or honey. No croissants. And the list went on. It turned out to be an exercise in frustration.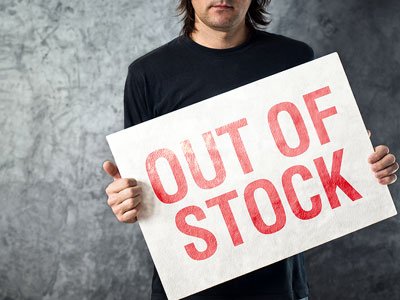 The grocery stores are out of cheesecake. Apparently, there is a run on cheese. All stores are out of the dog food my dog likes to eat. That's a real problem! Abby doesn't care about supply chain challenges. I tried to order it from Amazon, and they were out of all cans except one flavor which was double its regular price. I couldn't stomach buying from them, and so I found another flavor on Chewy and ordered it. I then called to make sure it was in stock and would ship. According to customer service, Abby shouldn't have to starve. Fingers crossed! The only thing worse would be if my cat ran out of treats. That would be 'the end' in his mind:-).
On the medical supplies front, in trying to order a bedside toilet, I found that the lead times were long. Unfortunately, it wasn't something we could wait for, and so I called around until I found one and picked it up when I got to Arizona.
I talked about these supply chain shortages on FOX Live recently and what can be done about it. What can be done to improve this frustrating situation?
What Should We Consider and/or What Impacts Could Arise?
These issues have been a hot topic in a series of articles on "sounding the alarm on supply chain" related to the commercial baking industry that I've been quoted in. Read more here:
Industry execs weigh in on the chip shortage
The raw materials ripple effect
New strategies for raw material shortages
Q4 shipping crisis' impact on bakery
Customers are getting frustrated with shortages and delays. We are not willing to wait and accept subpar substitutes. Proactive and resilient companies will thrive, and the rest will fade. Consider implementing a SIOP (sales, inventory and operations planning) process to become one of the winners.
Please keep us in the loop of your situation and how we can help your organization successfully navigate the current volatility and, more importantly, emerge above and beyond. Several of these types of topics are included in our new eBook Emerging Above and Beyond: 21 Insights for 2021 from Manufacturing, Supply Chain & Technology Executives. Download your complimentary copy.