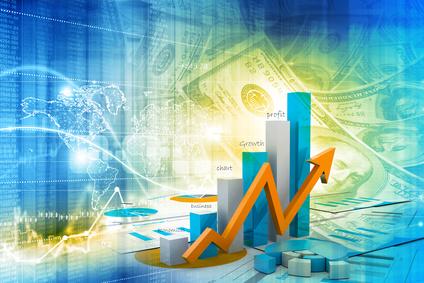 We have received quite a few calls lately with the underlying theme of revenue growth and predictability, and it got us thinking: Doesn't every executive want revenue predictability and growth? Certainly the successful ones do!
If your revenue is tough to predict from week-to-week, month-to-month and year-to-year, it might be time to think about how to design and implement a SIOP (sales, inventory and operations planning) process that will deliver these results for your business. Similar to lean, the SIOP methodology alone is useless. Perhaps worse than useless because it might get your hopes up. On the other hand, if you think through how to design and implement so that it "works" in your business and supports your bottom line results, it might put you over that stretch target of revenue growth, profitability, or working capital effectiveness. At a minimum, it will align your resources and bring clarity and predictability to the situation so that you know which levers to push or pull to drive results.
How does SIOP enable revenue predictability?
Demand plan: It starts with a demand plan. Once you align all sorts of disparate inputs to your sales forecast (within your organization, with your customers and supply chain, with the market and with your data and information), you will have the best view of your demand plan feasible.
Supply plan: Since you align your demand plan with your supply plans (capacity, staffing, overtime, machinery, equipment, storage, supply base), you are much better equipped to deliver the demand plan with high levels of customer service and profitability.
Metrics: SIOP incorporates the monthly review of key metrics related to demand and supply, and so all relevant parties remain aligned on critical data points and progress. Read an article detailing these SIOP metrics.
Continuous feedback: Since there are weekly activities with a monthly cadence, as business conditions change, any relevant and noteworthy changes and nuances are naturally incorporated into the plans and visible to all relevant parties.
It's about people; not data: As the EVP of Operations at Fender Guitar says in our interview below, it is all about the people. Although clients typically worry about syncing up data sources (which has to be a part of the process), the most important part of the process is to align people. Once Sales, Marketing, Business Development, Customers, R&D/ New Product Introduction, Operations, Finance, and Suppliers are aligned, suddenly all the data concerns disappear.
Especially as executives are concerned about potential recessions, impacts of global volatility, the Skills Gap and the Amazon Effect, future-proofing their manufacturing operations and extended supply chain is on their mind. SIOP is one way to future-proof your business so that it remains predictable while minimizing risk and maximizing outcomes. Why not consider a SIOP assessment to fully understand your potential. Following the assessment, conduct a pilot SIOP process, and you'll see the benefits emerge and the value become clear. If you'd like assistance to stack the deck in your favor with this process, please contact us.[/vc_column_text]

[/vc_column][/vc_row]