I participated on the Amazon Effect: Pass of Play at the Manufacturers' Council of the Inland Empire's Manufacturing Summit. B.J. Patterson, Dan Vest and I had an interesting discussion about the technologies of disruption. Certainly Amazon has led the way with several of these….
For example, e-commerce directly correlates to Amazon. Who doesn't want to order 1 toothbrush or 1 can of carpet cleaner at a time and expects it to arrive within 24-48 hours? It appears as though we all do! Yet we don't think about what it takes behind the scenes to make this happen.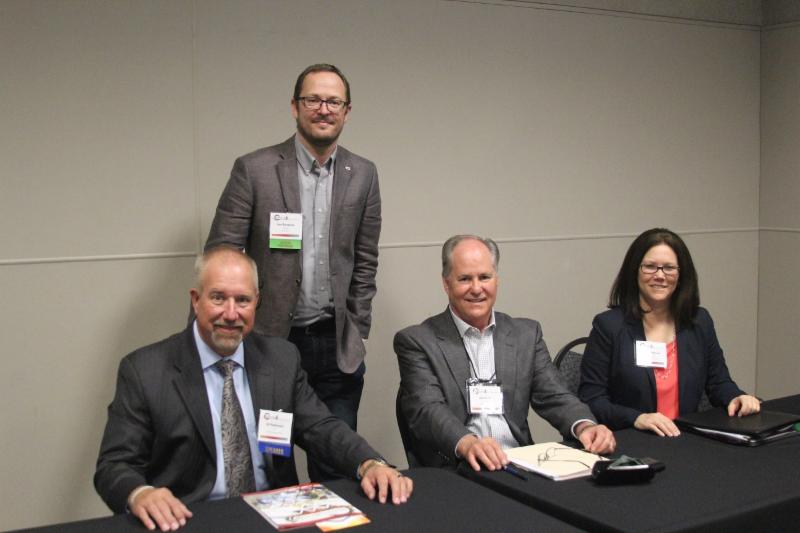 For example, the panel mentioned several challenges:
Short manufacturing lead times– since we need whatever the customer needs within a short period of time after the customer thinks of it, manufacturers are also impacted. We must have quick lead times, customize on the fly and be on the lookout for changing customer expectations and perceptions.
Warehouses and 3PL's– It is definitely different to ship 1 each instead of 1 pallet or even 1 case. In fact, it is so different that warehouses that support both types of business typically need to set up two separate warehousing operations, whether in separate buildings or segregated in the same building. There is also quite a bit of technology and automation needed to operate successfully.
Transportation cost– A tough one! If a truck, train or plane delivers 1 each or 1 pallet, it still costs the same amount of gas, drivers, maintenance etc. Since you cannot ship 1 each by itself, it takes up far more space per each when boxed up individually than that same each does in a pack, case or pallet. Further, if you have enough freight going in the same direction, of course you can combine freight but with last-minute needs, it can prove quite the challenge outside of the metro areas.
Last mile – Even in a metro area, how do you get to the last mile (to each consumer)? This is where Amazon has partnered with people like the US postal service since they are "in the business of delivering the last mile".
E-commerce systems – Customers expect to be able to receive 24/7 service via interactive websites customized to them. Sometimes, they also expect personal service to accompany the on-line tools. What's involved in getting your catalog on-line, pricing loaded and systems in place is far from a no-brainer.
Cost impacts – there was quite a bit of discussion on the panel about the margin pressures created by this Amazon Effect. What can we do to counteract these margin pressures? Dare we say we circle right back to innovation?
And the list could go on and on…..
Are you thinking about what seemingly unrelated topics like the Amazon Effect might mean for your business even if you don't supply consumers? The impacts can be far-reaching and significant.