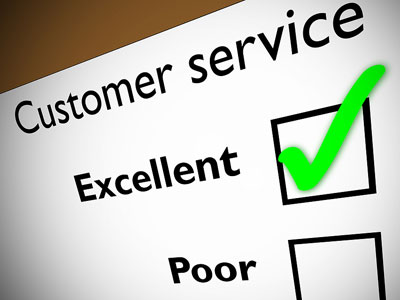 We are in a time period that will prove more important than almost any other because more companies will surge past the competition during these turbulent times, propelling them forward for years to come. Executives will have a choice – push the pedal to the floor and achieve success or be tentative and pull on the parking brake and slowly retreat and decline. One way to stand out from the crowd and push the pedal to the floor is to create a customer service edge. Undoubtedly, with the immense and widespread service failures, it is a unique opportunity to shine.
For example, on several recent trips, there were delays, shortages, and complications. Specifically, my first flight and connecting flight were both delayed with the first arriving 15 minutes after the connection was scheduled to leave the gate. Of course, there were lines everywhere, and if you call the airline, they have an automated person say they will return your call in 4 hours – long after flights can be resolved. Of course, travelers are frustrated. It's no wonder as I paid twice what I'd typically pay for the delayed flights. I found a replacement flight for my connection on another airline on my own, and 10 minutes after purchasing it, I received an alert that it was delayed by an hour. Oh my goodness!
Rating Service – High End Restaurant or Pizza Hut?
From a restaurant perspective, apparently restaurants believe people no longer eat on Sundays and Mondays in California. Actually, they cannot find people. Similarly, on my recent trip for business travel, restaurants close on Mondays and Tuesdays in the town (perhaps Sundays as well, but we have yet to arrive early enough to eat in town). Thus, after driving further and eating at the only choice on Monday and Tuesday, we looked forward to eating at a high end, popular restaurant in town on Wednesday. We arrived at the restaurant thinking we had plenty of time to eat and work on a presentation for the next day because the door said it didn't close for two hours. We talked with the server about an interesting dessert, and after 40 minutes or so, we asked to order dessert. We were told the kitchen closed 20-25 minutes ago, but we could stay for another 15 minutes while they cleaned up. We were surprised as no one mentioned we couldn't order and that it was closing imminently. Proactive communication and service wasn't on the menu.
After calling restaurants in nearby towns, we discovered everything would close in the next 20 minutes. Thus, I called Pizza Hut because we needed a place to work, and they said they would be open for another 80 minutes. Bringing back memories from high school, we pulled into Pizza Hut which is mainly open for deliveries. The server provided exceptional customer service, making us feel welcome and special. We were able to get a lot done and closed the place. She didn't kick us out, but we decided to leave so that she could leave for the night. Next we went to the lobby of our hotel, fueled by the Pizza Hut server with new energy and a second wind, and we were able to complete our presentation. Even though I haven't been to Pizza Hut in years, I was a fan and told all sorts of people about our experience. Would your employees go over and beyond for your customers when no one is watching?
Are Your Employees Providing a Customer Service Edge?
Employees follow people, not companies. Are you investing in leaders, and are your leaders leading? Just think about if you've ever seen an unhappy employee provide exceptional service? It is unlikely! As challenging as it is during these turbulent times, emphasize the value of customer service, starting with your employees and expanding to customers. Simply treat people as you'd like to be treated, and lead by example. That would be a great start for most clients……
Please keep us in the loop of your situation and how we can help your organization thrive during these times of volatility and disruption. There will be more winners created than at any other time than since emerging from the Great Depression. To gain additional ideas and insights on how to best navigate these volatile times and thrive, read our new eBook Thriving in 2022. Learning from Supply Chain Chaos. Download your complimentary copy.