To prepare for a segment on Bloomberg to talk about the state of logistics that will air with their interview of Deutsche Post DHL Group CFO Melanie Kreis (which will air on Chief Future Officer on Oct 5th), I did a deep dive on package shipping and related logistics systems. Thus, let's start with a few statistics:
Supply chain disruptions: Companies will lose 42% of one year of EBITDA every decade due to supply chain disruptions. Thus, smart companies are creating resilient supply chains.
E-commerce surges: Although e-commerce surged during the pandemic as no one wanted to leave the house, it maintained its pace in 2021. E-commerce was 13% of retail sales in the US in 2021 and projected to increase to 25% by 2025.
B2B matters: Similar to e-commerce, B2B drop shipments are surging. Who isn't interested in flexibility and frequent service?
The Rise of Omnichannel Fulfillment: Having a unified approach to manage inventory and order processing from a variety of sales channels is a requirement in today's environment. According to 3PL Central's Third-Party Logistics Warehouse Benchmark Report, B2B fulfillment was the largest fulfillment type at 72% for 3PL's with e-commerce at 68% and B2C fulfillment at 56%.
Infrastructure expansion: The air freight sector expanded significantly to keep up with changing conditions. Every package shipping company expanded air operations, added sortation centers, and spent considerable resources to expand capacity.
Last mile: The last mile becomes critical in the world of increased e-commerce and keeping up has been quite the challenge. For example, UPS saw demand outstrip supply by as much as 5 million parcels per day.
World trade growth: Interestingly, world trade growth continues to grow. It is 10% higher than pre-pandemic and expected to continue to grow.
Labor shortages: Every industry including logistics has struggled to find the appropriate resources and skills. Automation has become a necessity.
McKinsey study: McKinsey says delivery cost, speed, control and returns are key.
Digitization: According to DHL, 82% of companies consider digitization to be a priority.
Robotics lead the way: In the industrial technology segment, robots are the first priority, followed by autonomous vehicles.
Data analytics is #1: More companies are focused on information technology than on industrial technology with data analytics in the top position, followed by cloud technology.
WMS surges: Not surprisingly, with the surge in e-commerce, your only hope of achieving customer success and efficiency is to utilize a warehouse management system (WMS). It is expected that WMS will surge in response.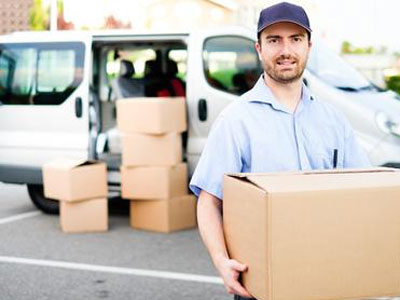 Where Is It Headed?
Supply chain disruptions will not improve anytime soon. If anything, they will be exacerbated by the continual evolution of the end-to-end supply chain and changing customer requirements. So, what are the common themes?
E-commerce & B2B drop shipping will continue to rise and become the 'norm'
Supply chain resilience remains a top priority to create a superior customer experience with changing conditions
Inventory management will increase in importance as interest rates increase and companies get back in the driver's seat after the pandemic.
Digitization is a requirement; not a nice-to-have
Data analytics will give executives an edge
Nearshoring/ reshoring/ friendly-shoring will only gain momentum, further changing the manufacturing and logistics footprint.
Profitability and cost management increases in importance with potential recessions.
Sustainability is a priority
The successful will have to stay on top of these trends, and most importantly, get ahead of these trends.
What Will the Best Do Differently?
What are the proactive doing to prepare for success?
Increasing control: They are taking control of their end-to-end supply chain so that they can control their customer experience, costs, and innovations.
Increasing flexibility: To create a resilient supply chain, the best are creating flexibility in their supply chain. They have options, backup options, increased capabilities, etc.
Increasing visibility: Visibility into the end-to-end supply chain is key to running your supply chain nimbly, gaining engagement, and providing peace of mind to customers.
Increasing speed: What is better than next day? With changing conditions, rapid deliveries have become expectation. In many situations, multiple deliveries per day is common.
Invest wisely: When the rest panic with volatility, the best invest wisely to pull ahead of the competition. Think about talent, technology, products, services, etc.
Predict demand & align with supply: SIOP (Sales, Inventory, and Operations Planning) can make or break success so that sales and operations align on the same page, driving growth, service, profitability, and working capital improvements.
Innovate to thrive: Profitable growth can only be spurred by innovation.