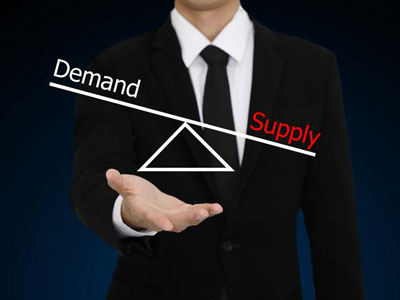 Supply chain disruptions have been creating news since the pandemic started, and it is definitely not slowing down. Watch my interview by KSHB-TV in Kansas City on "'Spiraled cut of control': Why the pandemic is still impacting supply chains' and send us your stories. Our clients are experiencing shortages and price increases in building and construction products, computer chips, e-commerce and logistics services, products delayed at Southern CA ports and/or the Suez canal and much more. Do you have a handle on your supply chain disruptions?
One Tip to Implement This Week:
Our best clients are gaining momentum and overcoming disruptions with a robust Sales, Inventory & Operations Planning process (SIOP/ S&OP). Start with a few basics:
Forecast revenue:

Do you have a predictable revenue plan? If not, focus efforts here FIRST. Re-focus on your key customers, significant product groups and significant promotions, new business and/or trends.

Align machine capacity:

Do you have the machines and people to produce the product in order to provide a superior customer experience? Do you have excess capacity in the areas of strategic importance for your business?

Project storage and logistics requirements:

Do you know if you'll have the storage capacity to support your customers' growth plans? How about 3PL, transportation, and other logistics services to make sure your products will arrive at your customers as expected?

Predict working capital requirements:

No matter how much your customers are growing, none of it will matter if you don't have access to working capital to support your growth.

Supplier capacity:

Are your suppliers ready to support your growth and resilient to changing demand?

Technology advancements:

SIOP must be accompanied with the appropriate technological advancements to ensure efficiency and resiliency with the growth plans.
Please keep us in the loop of your situation and how we can help your organization's scale with SIOP to emerge above and beyond. Several of these types of ideas are included in our new eBook Emerging Above and Beyond: 21 Insights for 2021 from Manufacturing, Supply Chain & Technology Executives. Download your complimentary copy.