August 24, 2018
Thanks to Dave Porter for sharing – Vessel operations and capacity in the last 10 days have been severely impacted by two typhoons in Asia (Central & North China). Major ports such as Shanghai have been shut down for 2-3 days which has caused a ripple effect such as roll overs and cargo backlog.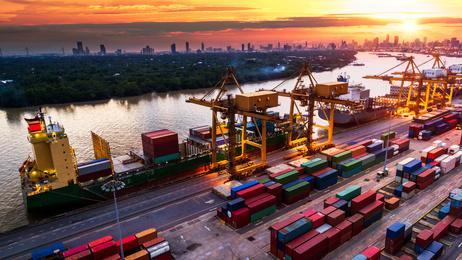 In essence, it is creating havoc: vessels are leaving before the entire operation is concluded (leaving many containers behind), port calls are being omitted and/or cancelled, and heavy congestion and berthing delays are occurring. If that wasn't enough, rates are going up again 15-20% as of Sept 1st! How resilient is your supply chain?
What Should We Consider and/or What Impacts Could Arise?
Recently, we decided to start a new series of interviews, articles and conversations about "The Resilient Supply Chain", and this just highlights the critical importance of the topic! Our first video interview will debut in September so stay tuned.
There is a LOT of conversation about trade wars, tariffs and politics yet what has created havoc this week is an act of mother nature. Our clients are telling us they are already experiencing transportation delays and rate increases, and demand is NOT slowing down. These additional issues are bound to add stress to an already challenged system. Leaving it to luck and hope that nothing will impact your global supply chain clearly is not the best laid plan…
This reminds me of a situation that occurred when I was VP of Operations at PaperPak. The city where our largest facility was located went 'under water' due to a hurricane. Even though our facility was built on higher land (thanks to P&G), no one could get in or out and so everything came to a stand still. Materials couldn't arrive. Shipments couldn't leave. Employees couldn't get to work. If we didn't have backup suppliers and resiliency plans, we would have been down FAR longer even when the facility could start up because our suppliers were impacted. Have you thought through "what if" scenarios? Are you willing to invest in them?