It is a whirlwind and confusing. Here is a quote that sums it up perfectly:
From a salesperson at a client recapping the conversations at a recent industry conference – Everyone is skeptical, but we are all seeing orders and backlog remain pretty robust.
On the other hand, executives are nervous. They are concerned to spend money, definitely worried about financing large purchases with rising interest rates, anxious about geo-political risks, thinking about energy is keeping them up at night, still having issues finding key talent and are worried about making the hard decisions (as it could go either way) yet they realize they need to be prepared for opportunities.
The bottom line? No one is sure!
This is the subject of a recent Supply Chain Chats. Check it out and let me know your feedback, insights, and ideas. I'll provide a few ideas to take positive steps amidst the uncertainty.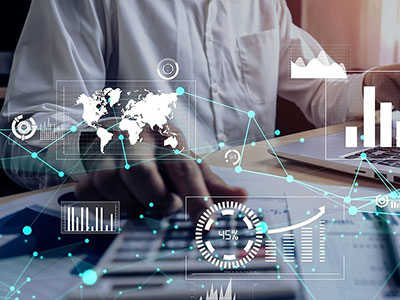 How are clients responding?
Smart clients are proactive. A few of the items that pop to mind include:
Reducing inventory in a smart way: Please be careful to right-size inventory so you don't lose customers by not having what you need for your key customers in the right place at the right time. it is typically doable to reduce 20%+ minimally while improving service and profitability; however, you have to roll out the appropriate planning and inventory processes.
Improving operational performance: There is a way to reduce costs, improve service AND address customer and product profitability simultaneously. Don't accept that you have to choose a tradeoff.
Upgrading and/or better utilizing ERP and related technologies: Automate, gain visibility, improve the customer experience, digitize your supply chain, review new technologies/ uses (AI, digital twin, robotics, etc.)
Rolling out SIOP (Sales Inventory and Operations Planning), also known as S&OP: Get in front of key business decisions, reevaluate and optimize your supply chain infrastructure and build in resiliency….as a start. Download your complimentary copy of our recently released book, SIOP (Sales Inventory Operations Planning): Creating Predictable Revenue and EBITDA Success. If you gain value, please post an Amazon review.
How about the not-so-smart?
Panic is setting in. Forward-thinking is going out the window. Unfortunately, I'm worried they will cut inventories they need, slash costs and labor they cannot get back, and will lose their position in the marketplace. On the other hand, it will lead to VAST opportunities for the smart and proactive!
Please contact us with stories, issues, and opportunities on what you're doing to succeed and differentiate yourself from the crowd. And, please keep us in the loop of your situation and how we can help your organization get in a position to thrive for years to come. Learn more about these topics in our blog and download your complimentary copy of our recently released special report: The Road Ahead: Business, Supply Chain & The World Order.