Originally published on Expertclick on August 30, 2017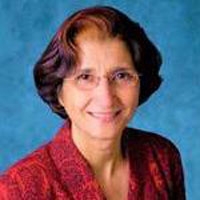 CLAREMONT, CALIFORNIA – August 30, 2017 – Supply chain professional and manager, Parizad Sethna, has been awarded the LMA Consulting 2017 Advocate Award. LMA Consulting Group, a well-known leader in Supply Chain innovation and transformation recognizes that collegial collaboration is key to continued growth and the success of an industry that "connects the dots" between raw materials and the end user.
Each year, LMA Consulting awards the LMA Leadership Award to an individual who has contributed to the success of the firm. LMA President, Lisa Anderson, MBA, CSCP, CLTD believes in continuing education for growth. She is actively involved and chapter leader in APICS-Inland Empire, the leading association for supply chain and operations management. "I am honored to receive the LMA Advocate Award" commented Ms. Sethna. "Working with Lisa Anderson has been extremely rewarding as she has steered APICS Inland Empire and the LMA Consulting Group to national and regional prominence over the years – always trying to raise the bar, constantly looking for innovation and improvement" said Ms. Sethna.
Ms. Sethna has been instrumental in the success of APICS-Inland Empire and increasing value to the members through her efforts in supporting Ms. Anderson. "The Inland Empire chapter of APICS brings value to members through events that showcase industry thought-leaders, courses that enhance the skillsets and provides accreditations to industry professionals and a collaborative network of knowledgeable professionals for support. And, that takes a lot of effort" commented Ms. Anderson. Ms. Sethna's active involvement as a Board Member and in planning the quality, well-attended semi-annual Summit events has resulted in solid membership and positioned the Chapter as a leader within the APICS network.
"Parizad takes a continuous improvement approach to each project. Her creativity and innovation helps us improve our events year over year, attracting a high level of member participation. While I see the results as the group leader, I'm also seeing the benefit to my practice. I learned a long time ago that everyone has something to contribute. Parizad certainly takes that to a new level with her organization and communication skills, to name a few. She has become a great collegial resource for my practice" Ms. Anderson concluded.
About LMA Consulting Group – Lisa Anderson, MBA, CSCP, CLTD
Lisa Anderson is the founder and president of LMA Consulting Group, Inc., a consulting firm that helps manufacturers and distribution organizations innovate, elevate and transform their end-to-end supply chain to align with customer demand. Ms. Anderson has been named a Top 50 ERP Influencer by Washington-Frank and ranked in the top 46 most influential in Supply Chain by SAP. She recently published, I've Been Thinking, an inspiring collection of 101 strategies for creating bold customer promises and profits. She is a regular content contributor on topics including supply chain, ERP and SIOP and is regularly interviewed and quoted by publications such as Industry Week, tED magazine and the Wall Street Journal. For more information, to sign up for her Profit Through PeopleTM Newsletter or
for a copy of her book, visit lma-consultinggroup.com.
Media Contact
Kathleen McEntee | Kathleen McEntee & Associates, Ltd. | p. (760) 262 – 4080 | KMcEntee@KMcEnteeAssoc.com