October 18, 2019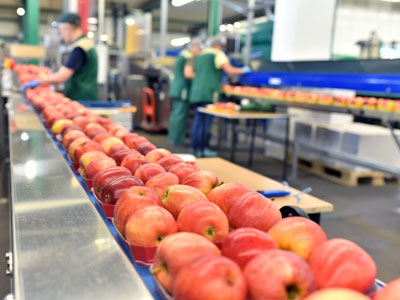 As I have been thinking about the food and beverage industry (and process manufacturing) and future proofing your business, I see several examples of proactive clients and colleagues future proofing their business. As this is my latest, hot-off-the-press LMA-i, LMA Intelligence topic, I thought we'd explore a few trends related to food and beverage.
First, the industry as a whole does provide some level of future proofing because it is more recession proof than other industries. After all, we all need to continue to eat! Next, since I talked to several attendees of the PMA's (Produce Marketing Association) Fresh Summit, I was intrigued with the level of technology and complexity. For example, one apple expert (spanning multiple tiers in the supply chain) was keeping up with an incredible amount of detail with crops in a database as it was integral to the view 9-12 months into the future and how he could navigate for success. In essence, he was using predictive analytics to position his company for success in his specialty area. He also mentioned keeping up with technology to evaluate trade-offs to handle the skills gap, costs and more. He was keenly focused on future proofing his extended supply chain. Are you?
Technology and sustainability continue to pop up when looking at future proofing. For example, according to PMA CEO Cathy Burns, the top 5 trends include conscious capitalism, a focus on emotional health and megatrends shaping the industry (which both link back to produce and floral), and how corporate sustainability and technology matter. Also, certainly all of the largest food and beverage companies are exploring the 'right' technology and systems upgrades to improve performance. They know that in order to future proof their business, they have to lead the pack with technology that will return value to their customers, investors and employees. And NONE of these higher level concepts are unique to food and beverage!
What Should We Consider and/or What Impacts Could Arise?
First, how are you up-to-speed on what is happening in your industry, technology impacting your industry and what you need to do to successfully future proof your company? If you don't have a plan that is part of your daily, weekly or monthly business cycle, you better re-think your plan!
Next, are you trying to navigate on your own? You certainly are less likely to succeed. I also talked with additional experts who had a clear strategy of partnership and collaboration to maximize impact and minimize risk. Of course, you must choose wisely. Similar to a 'bad spouse', a bad partner is definitely worse than no partner at all; however, I'm seeing more and more executives realize that as much as they require more control and even vertical integration to control the customer experience and associated costs, they also need to find ways to make 1+1 = 22. In today's Amazon-impacted marketplace, the fast prevail. How can you leverage your extended supply chain and network for exponential success?
And, of course, a big part of future proofing your business goes back to creating resilience. Check out our many articles with ideas to create a resilient supply chain on our blog. Why not pick 2 or 3 ideas and run by your trusted advisors and collaboration partners…