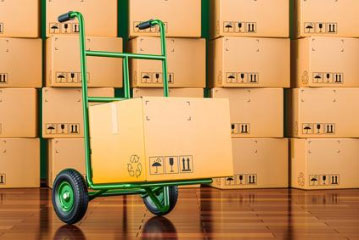 Client Question
If we struggle with process disciplines and performing timely, accurate transactions, should we pursue barcoding? This typically arises with every ERP implementation, and our answer is generally that we should crawl before we walk before we run. In fact, I am known for this comment at one client which I think we can chalk up to a "good" and "bad" thing! The key question is, "Is it always true that we should hold off?"
The Answer
Well, we certainly have seen unfortunate circumstances resulting from clients jumping into action to barcode before they are prepared. Unfortunately, well intentioned employees forget to scan or get scan happy, creating worse disruption than existed before scanning. Clearly, that isn't good. In fact, one client that sped down this road too quickly had to navigate chaos with extra resources and cost because of just this circumstance.
Thus, as usual, the answer is "it depends". Recently, we have seen good reasons to consider starting near-term down the barcoding path, even when process disciplines aren't fully in place. Starting by replacing key strokes with scanning can be a simple way to simple speed up slow keying and minimize errors. Now that could be quite the success story and worth starting early. With that said, it is always good to ensure success and take a slower path to full integration with your ERP system and related processes prior to strong process disciplines. Just make sure to work with experts to avoid the pitfalls and gain the advantages.
Food For Thought
Are you thinking about barcoding because it sounds progressive, interesting and your people have asked for it? Or are you thinking about barcoding because you have found a business benefit that outweighs the risks and costs? Make sure you are jumping on the bandwagon for the right reasons, and you will be quite successful.