We are in peak season in a peak year. Capacity is limited across the board. From a supply chain perspective, there is extremely limited availability of containers, chassis, port resources, trucks, warehouses, etc. From a manufacturing perspective, it isn't much better as materials, supplies, people and more are in limited supply. Business models are changing rapidly, and supply chain disruptions are already changing supply chains. Only the most innovative, proactive, agile, quick and long-term relationship focused are thriving – with a whole lot of effort!
According to the Journal of Commerce, Peter Sand, chief shipping analyst at BIMCO, said that some in the industry do not expect relief until Chinese New Year in 2023. In our view, we are in this for the long haul. Don't count on ANY end date. We are entering a new era. Are you prepared for succeeding in this new era?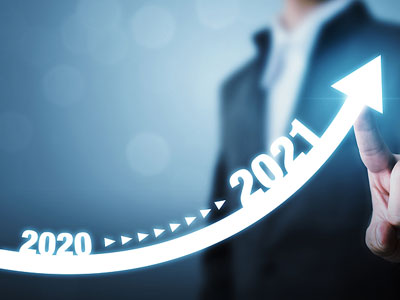 What Should We Consider and/or What Impacts Could Arise?
Prioritize: Quickly assess your customers and products. Undoubtedly, there is a more profitable segment of your business or product line. There might be a strategic segment of your business required for growth. Make sure you are prioritizing customers instead of customers prioritizing you!
Pick your partners: Hopefully you have already established critical partners. You will need them! Make sure to treat your partners as partners. This is where the strongest link in your supply chain has never been more important. Pick winners if you wish to thrive. As you reconfigure, you'll be reconfiguring partners as well. Keep partners top of mind.
Think strategically: If you aren't thinking about where your customers are headed, what products will be needed in your market, how you will compete in the future world and how you'll reconfigure your supply chain, you are going to struggle mightily.
Act regionally: There is a reason the best clients are re-thinking everything and rapidly moving towards acting regionally and manufacturing closer to customers. There is more control, less risk and power in collaborating regionally.
Implement SIOP (Sales, Inventory, & Operations Planning): You must have a process in place to improve the predictability of your revenue plan and integrate the core processes within your business to scale and achieve financial results. See a client video on the impact of SIOP.
Hoard talent: The most successful clients are hoarding talent. There is a severe shortage of talent. People have choices. Is your company compelling people to work for you?
Digitize the supply chain: To thrive in the new world with the resurgence of manufacturing, you must digitize your supply chain. Start immediately. Ramp up even faster. Yet maintain a commonsense view.
Please keep us in the loop of your situation and how we can help your organization successfully navigate the current volatility and emerge above and beyond. Several of these types of topics are included in our new eBook Emerging Above and Beyond: 21 Insights for 2021 from Manufacturing, Supply Chain & Technology Executives. Download your complimentary copy.