August 7, 2019
The article discussed the fact that IoT has been quite successful at driving results but the larger companies are the ones pursuing it. Certainly, with our clients, the small and medium size clients have less resources and need to prioritize, and we are seeing the same set of priorities. With that said, there is a lot of interest in IoT as it relates to connecting equipment, vehicles and more; however, it is a more complex topic with multiple vendors involved. It just hasn't been rolled out in any significant way because manufacturers and distributors see more potential for customer and bottom line improvement with automation/ AI, ERP systems and additive/ digital manufacturing. Are you considering any of these options?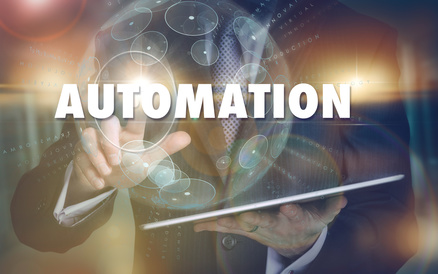 What Should We Consider and/or What Impacts Could Arise?
Since we work with clients that are small and medium closely-held organizations to private equity backed to multi-billion dollar enterprises, it is interesting to note what is in common across the board. Certainly, there is no doubt that almost every executive is at least thinking about automation and robots!
Are you keeping up on the latest thinking on the benefits of technology? We NEVER support technology for technology's sake. In fact, it is a common mistake for clients to get carried away with the latest and greatest concepts and lose sight of the return to the customer experience and the bottom line. With that said, you have to be aware of what's out there and be continually evaluating what might make sense for your business.
I just talked with a commercial banker about collaborating on a robotics education session. Why not seek out information and figure out which technology will align with your business strategy and objectives? Then, put together a trial to test the concept without a significant financial commitment. There are also resources to collaborate with to share in these learning opportunities. For example, we are creating a consortium for advanced manufacturing and logistics excellence in the Inland Empire focused on just this topic. Also, our non-profit APICS Inland Empire group, which is a chapter of the Association for Supply Chain Management provides symposiums, webinars and tours related to these types of topics. You'll find more information on these types of topics on our resilient supply chain series.