February 12, 2019
According to the White House, Trump signed an executive order directing the U.S. Government to prioritize artificial intelligence in its research and development spending. The focus is on ensuring AI develops in sync with U.S. values and that training for the future workforce is prioritized. This is a culmination from meetings with Google, IBM and Microsoft and reflects the commitment to focus on leading edge technologies. From an industry point-of-view, this focus is applauded.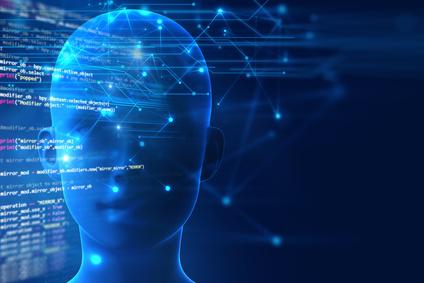 The talk is that AI will transform entire industries. There is no doubt that without a focus on advanced technologies and the associated training and workforce efforts, you will be left in the dust, similar to looking for a payphone along the side of the road. Whether in a meeting with CEOs or the consortium for supply chain and advanced manufacturing excellence or at a client focused on increasing demand, AI is a part of the discussion.
I just so happen to be attending a Microsoft Dynamics Day as it is important to stay up-to-speed on the latest technologies, and AI has already arisen as a key topic and focus area. Microsoft is building AI into their tools. Here is a press release explaining AI in the recent release of the software. Of course, Microsoft is just an example as every leading-edge technology player has at least some level of focus on AI.
What Should We Consider and/or What Impacts Could Arise?
There is no doubt about it. AI will impact every industry in some way, whether directly, through suppliers or customers or in terms of service and cost expectations. I never recommend jumping on a bandwagon blindly. After all, how many companies outsourced when it was "the craze" and now regret that decision because it didn't make sense when looking at the full picture? Plenty! On the other hand, you must get informed and consider the options and implications for your business.
There are many options to learn about AI and its potential impacts so that you can integrate in your strategy. For example, our APICS Inland Empire chapter's upcoming Executive Panel and Networking Symposium will be on the topic, "Manufacturing & Supply Chain Talent Transformation: People or Robots?". Join us for this education and networking opportunity. However, this is just one option. Ask your CEO group. I see this as a valuable benefit from collaborating with peers! Contact me if you'd like a referral. Attend a trade or industry conference. Read industry magazines and the Wall Street Journal. Pay attention to the news related to your industry, your suppliers, your transportation partners, and your customers. Talk with an expert and/or ask your expert to assess your situation and provide recommendations.
In our view, keeping key technologies such as AI top of mind is part of creating a resilient supply chain. Without a doubt, those with a resilient supply chain are far more likely to succeed in these changing times. To learn more about how to create a resilient supply chain to navigate disruption and achieve peak performance, check out our new series or contact us for customized expertise.