April 30, 2019
You'll notice I enlarged the picture this week because I thought it noteworthy for you to see it. This is the Piazza IX Aprile in Taormina, Sicily, which is a square known for the breathtaking view of the azure Ionian Sea and of the Mount Etna. I adore this night view from a nearby rooftop (of course while sipping limoncello, an Italian lemon liquor known in Southern Italy).
I came to Sicily to meet my strategy group, and we had some excellent sessions; however, that isn't the tie to work I refer to in my title. Seeing the world absolutely relates to business. Of course, this would be done ideally in person but you can also absorb quite a bit watching TV or by reading magazines. Understanding different cultures, business customs and what's relevant to a country or area will come in handy. We live in an interconnected world with customers, suppliers and other trusted partners throughout the world. I cannot think of a client that doesn't have a material that originates in another country somewhere down-the-supply chain or one that sells to other countries at least somewhere up-the-supply chain. Can you?
Understanding what is important to your customers, suppliers, employees (as they also come from around the world or have related interests) or colleagues is quite relevant to bottom line business results.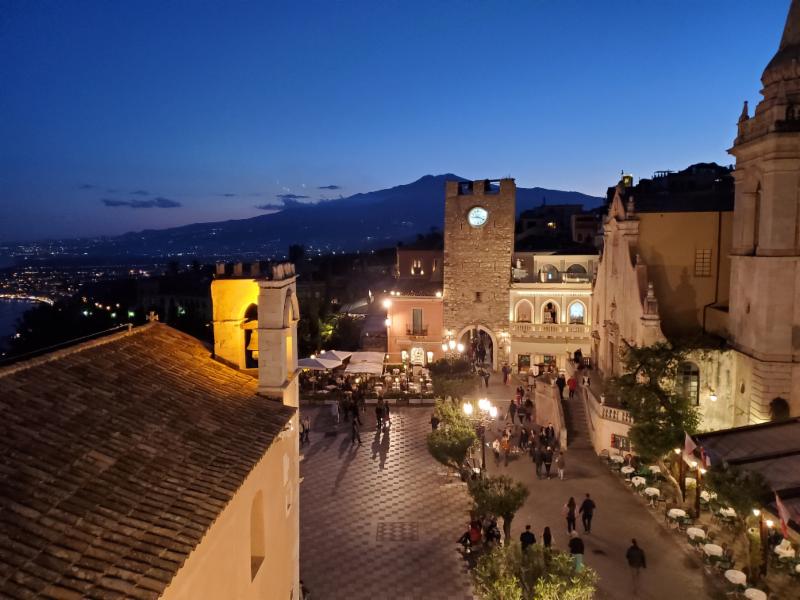 One tip to implement this week:
We'll keep this short and sweet this week. Why not ask your top customer, supplier, employee or colleague about what is important. You could ask about materials relevant to your supply base. Undoubtedly, you'll find out about something relevant or interesting to build a stronger relationship at a minimum. You could ask your customers about where they sell your product or how it is perceived in another country etc.? Of course your question will relate to what type of product or service you provide and so make it relevant to your business.
And, lastly, why not talk bring the topic up with your employees and colleagues. You might find that they have customs that are important to them or something quite relevant to doing business in that country or area. Just by posting pictures on Facebook, I found quite a few contacts who love Taormina. Who knows what will happen when I ask them about it!