August 29, 2019
This summer, I was able to make a few weekend / long weekend jaunts including a trip to the wedding of my good friend Valerie's daughter's in Dana Point, a trip for the weekend in Sequoia with my two best friends (pictured with the big tree, not surprisingly), a trip to San Diego and Disneyland with my brothers and nephew (last two rows), and I just got back from helping my mom with several projects as well as helping my nephew move in for his freshman year at NAU. Whew! I need a vacation from my vacations!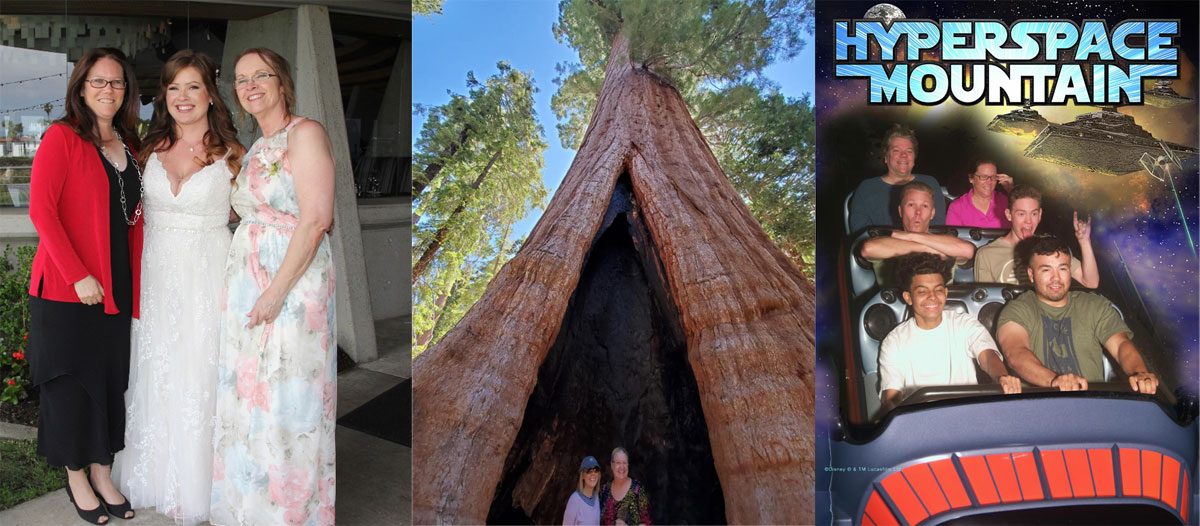 As we think about how quickly the summer flew by and that we are quite literally 'back to school', it makes me wonder about the speed of life. Just as with Amazon (and now with Fed Ex, Home Depot, and B2B customers following suit), we want rapid response and quick results. Are we also taking the time to think? As a colleague says in her book, perhaps we need to "slow down to speed up"….
One Tip to Implement This Week:
Have you thought about "slowing down to speed up"? With that said, I also know some colleagues who appear to have "slowed down", and that doesn't cut it either. We are in interesting times. We must be quicker, more nimble, and on top of our game with every interaction. What are you doing to rejuvenate, stimulate new ideas (as we don't appear to be on top of our game if we are stretched too thin), meet new people and get one step quicker every day while not losing quality? Perhaps you need a mentor, coach, strategy group or trusted colleague to collaborate?
Similarly to "slowing down to speed up", how do we become more resilient while facing more disruption? Gain some ideas in videos, blogs and more…