February 7, 2020
Manfred Keil a longtime economics professor at Claremont McKenna College and the chief economist for the Inland Empire Economic Partnership, spoke at a manufacturing and distribution group of trusted advisors on what we can expect for 2020. It was a fascinating discussion. The bottom line is that there is only 1 worrisome indicator of a recession offset by many positive signals. Putting aside disasters that could occur such as the coronavirus expanding, although we are in the longest period of expansion ever, almost all signs point to continued expansion.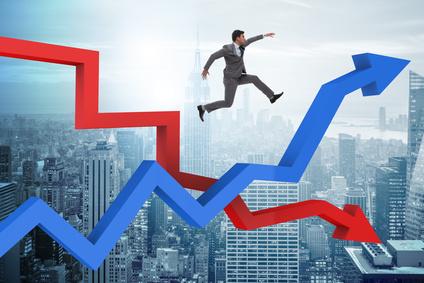 To provide a few highlights of the discussion which was tailored for the Inland Empire but relevant for CA as well as the U.S.:
It became the longest expansion ever in June 2019!
The yield curve went negative again with the coronavirus. This is the negative indicator for a recession; however, it was fueled by the outbreak so will depend on what occurs since China is 20% of the world economy.
The unemployment rate is at an all-time low! We have surpassed the jobs lost in the great recession.
Consumer sentient index is good
Housing starts and stock is quite positive and could point to a differentiator as to why the bottom might NOT fall out even in the longest expansion. In essence, we have surpassed the average starts per month but it hasn't been a steep ramp up curve, meaning we haven't overbuilt.
When it comes to the IE, we are the 13th largest metropolitan statistical area with 4.5 million people (just after San Francisco and bigger than San Diego) but with low baccalaureate attainment levels. Although jobs have returned (and growing significantly), the inflation adjusted income levels have gone down. He said we should embrace our strength in logistics (#1 in the U.S.) as well as the other Brookings recommendations such as advanced manufacturing, cyber security etc. to thrive.
One Tip to Implement This Week:
We certainly hear plenty of fears about potential recessions, tariff impacts, natural disaster disruptions and now coronavirus concerns. However, the numbers aren't showing this picture yet. So what should we do? We are definitely recommending that our clients future-proof their manufacturing operations and extended supply chains. Are you prepared for a downturn? Or perhaps even more likely short-term, are you prepared for an unexpected increase in business? It is something to evaluate!
How agile is your business? There are many options to consider. Just start with a few immediately. The basics are very often overlooked. Do you have backups? For key positions? For sites? For sources of cash? For your data? For your suppliers? Are your backups solid? For example, if your supplier backups are in the same country as your primary supplier, you might just not have any backup. Currently, much of China is shutdown. If both are in China, what have you accomplished? Start here.