August 24, 2017
Recently, I went on a tour of Skechers with my ProVisors group. We had heard so much about the building and related innovations from the developer, Iddo Benzeevi, previously that we were really excited to see it in action. There are truly jaw dropping savings – $25 million a year reduction in operating costs – from the total picture. Who can argue with that? Certainly not the environmentally-conscious people as it is also the largest LEED Gold Certified building of its kind to be awarded with this distinction by the U.S. Green Building Council. There is no air conditioning required due mainly to the innovative design. In comparison, topics like Solar seem boring! And, of course, it is the picture of warehouse automation. Are you thinking beyond impossible like these folks did?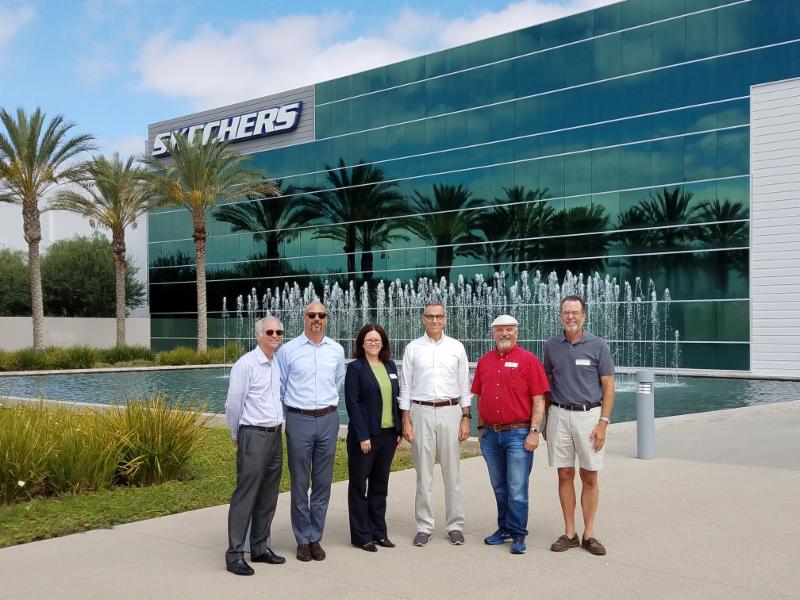 What Should We Consider and/or What Impacts Could Arise?
These types of innovations should definitely get us thinking. First of all, do you see roadblocks such as environmental bottlenecks as insurmountable? Or, do you see them as a challenge? Although most would have trouble envisioning the goal of saving $25 million a year, if you don't ever think about it, it definitely won't occur. Get used to thinking BIG!
Certainly the impacts of this type of building can be seen as amazingly progressive – and problematic, depending on your point-of-view. Clearly, if we can design this type of innovation into our manufacturing and distribution businesses, we will be vastly more competitive – and more likely to stay in the U.S., and even California. On the other hand, Skechers has far less people operating this facility than the multiple facilities they operated previously. And, in order to operate this facility, a higher level of skills is required. Higher skills can also be seen as "good" and "bad". There is a lot of talk about the need for higher skilled jobs in the Inland Empire to "keep" our students with good opportunities yet it can also be challenging to find these skills.
Either way, hiding your head in the sand will not solve this problem. Why not join the innovators? Get out to see new and interesting ideas. I learn something every day – from every client, every tour, and every interaction. Sometimes the ideas I have do not relate at all to what I've seen but it prompts thinking or brainstorming in different directions. Why not consider what you'd need to go down the path of innovation?