June 22, 2020
Supply chains are quite tenuous, and China drives the most volume:
Coronavirus: Beijing is under a soft lockdown with a surge of virus cases. Although Beijing doesn't impact trade, it is another sign that China vastly under reported previously and it is likely to have a new surge of coronavirus and plant closures.
Manufacturers in China: Small and medium size manufacturers are not doing well. They are struggling to keep up since they had to continue paying people even when they weren't producing. Are you watching your quality and cash?
Vietnam: so far, they are faring pretty well and companies that moved prior to coronavirus and quite happy with service; if they hadn't yet moved prior to coronavirus, it is likely on hold due to the disruption.
Global transportation: Volume has picked up at all 3 ports in China (although they are dealing with a short-lived vessel shortage) and we aren't seeing goods movement issues.
International rates are rising: they are up a hefty 12% from Asia to Northern Europe & 32% on the Transpacific route. They have taken capacity out and are slow to add it back. We'll have to stay tuned to see what will happen.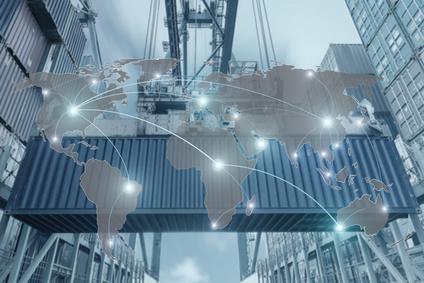 Are you taking the continued disruption into account in your supply chain plans?
What Should We Consider and/or What Impacts Could Arise?
Undoubtedly, you should be thinking about how to proactively manage your global footprint:
Re-evaluate your sourcing strategy: as many are already doing, the least you should do is re-evaluate your sourcing strategy. Generally speaking, the total landed cost for non-commodity products is less expensive in the U.S. than in China. Check your total cost and review multiple sourcing alternatives.
Review your customers' needs: Undoubtedly, consumer and business buying behaviors are changing during these unprecedented times. What is happening with your customer base? What can you do to get in front of the changes and see opportunities for expansion?
Review your customers' requirements: Understanding where your customers are located is a good start. It can have a profound impact on your supply chain, where you should produce and how you should set up your supply chain infrastructure. In addition, what expectations do they have? Are they expecting immediate delivery? Are their preferences changing to deliver at home? These questions will have a profound impact on your supply chain setup.
Understand your transportation options: Clearly, understanding the speed, cost and effectiveness of your transportation options will be integral to your supply chain infrastructure.
Understand likely disruption: Do a risk assessment to understand the likely disruption and risk associated with your options. You certainly have a different situation in China vs. Europe vs. Brazil.
Read more about this topic as well as your strategy, priorities, key trends, and your restart recipe for success in my eBook, Future-Proofing Manufacturing & Supply Chain Post COVID-19 . If you are interested in a rapid assessment, please contact us.