July 19, 2020
The most recent webinar in our APICS Inland Empire webinar series featured Frank Moullet from Shamrock Foods talking about distribution, food service and how they've navigated through COVID-19. We had an engaging discussion on how they made a sharp right turn pivot early on and why people remain critical to success.
The world is changing rapidly. E-commerce is rising rapidly as consumers gain comfort ordering for home delivery instead of venturing out to the store. Of course, this is creating ripples throughout the supply chain. Distributors are re-thinking inventory strategy. Almost every executive is realizing that agility and resilience are vital to success. According to a National Association of Manufacturers' recent webinar with CFO and COO experts, automation is top of mind as well. Join me as I moderate a panel discussion, Building Resiliency in Supply Chain at the E-Commerce & Logistics Summit. There is a special rate for APICS members for $30. Use special rate code BODshares708.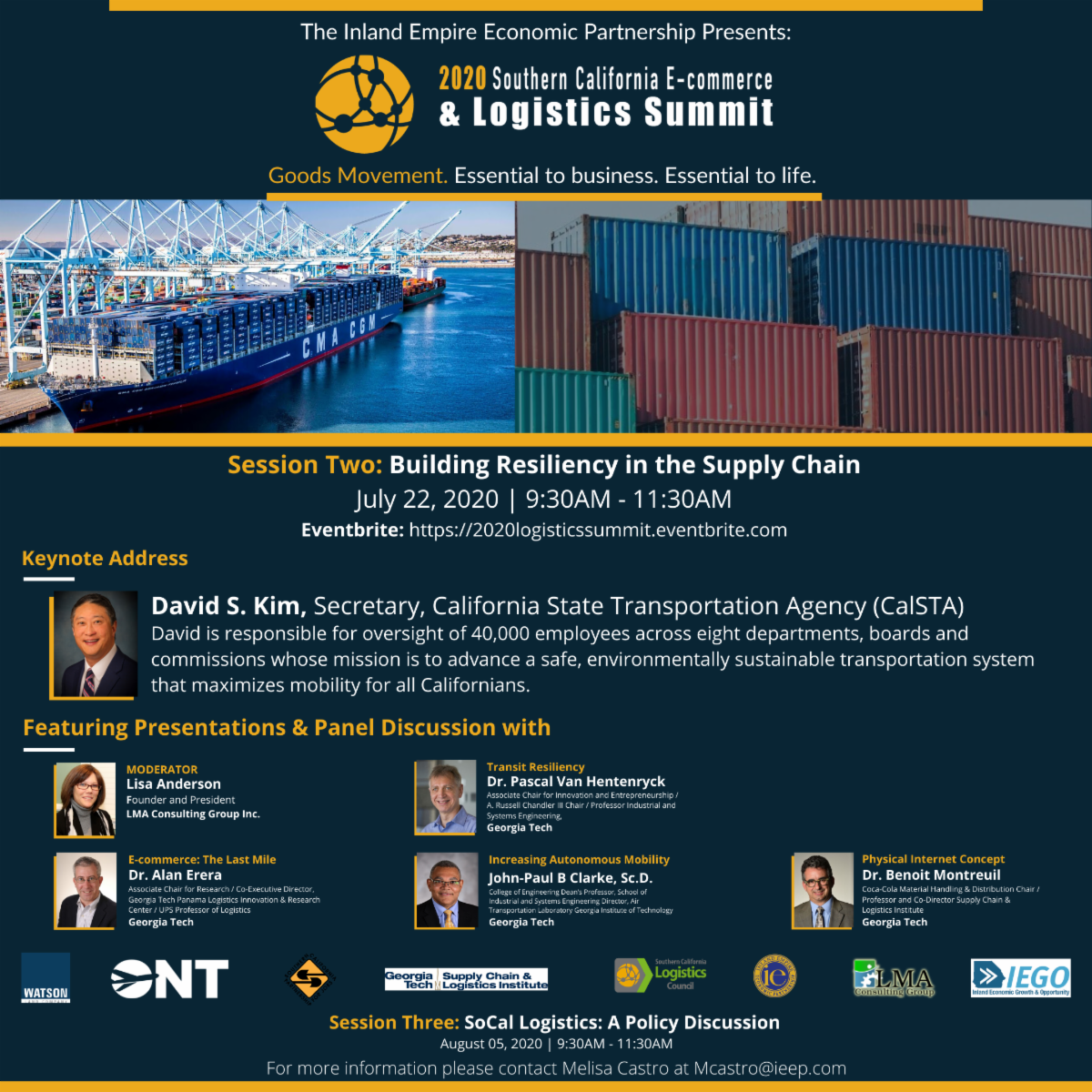 What Should We Consider and/or What Impacts Could Arise?
In manufacturing and logistics, we have been quite preoccupied trying to keep up with volatile demand and supply swings, let alone how to do that keeping profitability and cashflow intact. Thus, it makes good sense to take a few minutes and take a step back to listen to folks who have found paths to success and/or are piloting / researching new concepts that could "work" in your industry or company. Thus, I'd definitely recommend listening to our APICS webinar with Shamrock Foods Branch Operations Manager Frank Moullet and/or join us at the E-commerce and Logistics Summit.
Additionally, keep abreast of what is going on in your industry, your profession and within the end-to-end supply chain that will impact you. Read industry magazines, keep an eye out for noteworthy news and key trends. We address these topics as well as many others in my eBook, Future-Proofing Manufacturing & Supply Chain Post COVID-19. Gain ideas and strategies to successfully emerging from coronavirus and thrive in 2021. If you are interested in doing an assessment of your global supply chain footprint, associated risks and opportunities and how to navigate changing conditions, please contact us.
Please share your stories, challenges, ideas and successes.