May 18, 2018
According to the Journal of Commerce, e-commerce is driving industrial space rents to new heights. Our clients are definitely experiencing the same dilemma! There has been a 12.1% increase in rental rates since 2017, and the L.A. / Long Beach area has the lowest vacancy rate in the U.S. of 1.2%. Ridiculously, the average price in L.A. was 60%+ higher than the U.S. average in the first quarter! And, stranger yet, e-commerce is driving class B space (not as desirable) to be snatched up. It is becoming the new class A! Even Class C (even less desirable) are starting to sell like hotcakes. Are you prepared for these Amazonian type disruptions?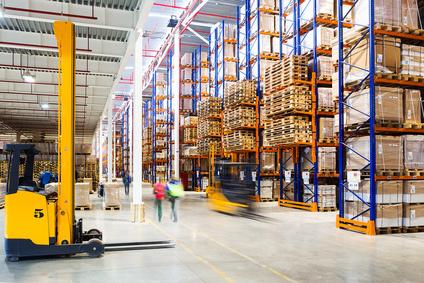 What Should We Consider and/or What Impacts Could Arise?
First, are you thinking about the disruptors most likely to impact you? For example, almost every manufacturer and distributor is certainly impacted by Amazon's rapid delivery expectation. Have you thought about what your customers expect from you? How about what is required to satisfy – or delight – them? Undoubtedly, the bar has been raised.
Speed is a more apparent Amazon-related outcome. Don't stop there. In order to support rapid deliveries, what will be needed now? 6 months from now? A year from now? Currently, it has made proximity to the ports and customers of utmost importance. What other impacts have arisen? In this case, e-commerce has changed our shipping and transportation expectations dramatically and permanently – we expect to receive only exactly what we need (whether 1 box or 1 piece) when we need it.
This has created the need for e-commerce fulfillment operations. Where would you prefer to locate your operation? Most likely as close to customers and your supply base as possible. In this case, it means rates are going through the roof – if you can even get them. What can you do to proactively set up your supply chain to support these likely impacts? And, are you building these estimates into your projections? How will you make effective decisions – can you bring your suppply chain into the process further? Don't delay any further….