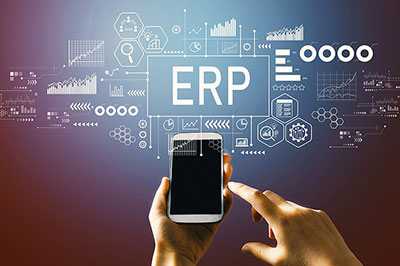 Executives are struggling to keep up with inflationary raw material prices, elevated customer requirements, margin pressures, and the lack of people to fulfill key roles. Thus, they are looking to their ERP system and related supply chain technologies for answers. Given the lack of talent and the cost prohibitive nature of an ERP upgrade, CEOs are choosing to search for alternatives to support profitable growth. Thus, simply better utilizing your ERP system is quite attractive as it will turn an already-existing underutilized asset into a strategic advantage in the marketplace, supporting profitable growth.
Implement Critical Costing Strategies
Many clients get overzealous and want to track costs to the nth degree of detail, yet these great intentions do not result in progress; instead, CEOs become frustrated as they get overwhelmed in data with no visible progress. On the other hand, our best clients do not strive for perfection; instead, they focus on directionally correct strategies to estimate labor, track material costs, and determine what is material (germane) to their business. They prioritize quality over volume.
Smart Cost Reduction Strategies
Once you know your costs, you can decide what to prioritize that will have the largest impact on the business. For example, prior to jumping into the supply chain consulting role, I was a VP of Operations and Supply Chain for a mid-market manufacturer. There was constant pressure from the Board of Directors to reduce costs, specifically labor costs. However, our assessment showed that material costs were number one (by a wide margin), freight costs were number two, and labor costs was further down the list. Thus, it was a constant battle, yet we remained focused on material costs.
We implemented advanced processes for tracking material usage and scrap in the ERP system instead of focusing attention on detailed labor tracking as that would have been like chasing pennies. A 5% reduction in material scrap had a 3 to 1 advantage over a 5% reduction in labor costs. Similarly, it made sense to work with logistics partners and technology providers to implement systems such as TMS (transportation management system) to consolidate multi-stop truck loads and optimize transportation lanes to minimize freight costs and ensure high service levels.
Analyze Customer & Product Profitability
Costing will support additional analysis that will prove critical to decision making. Our best clients focus on using the data from their ERP system to develop customer and product profitability analysis. Evaluating these trends can provide direction on where to focus on sales, which costs to attack that will have the largest impact on margins, and pricing decisions on key programs or in low margin products and/or services.
Using Customer and Product Profitability to Make Strategic Decisions
In an industrial manufacturing client, after implementing a SIOP (Sales Inventory Operations Planning) process, we could analyze product groupings and work centers for an engineer-to-order production process. We pulled data from their ERP, CRM (customer relationship management), and CPQ (configuration and quoting system) systems, consolidated, and analyzed the data, created business dashboards, and put it into a visual format. Their executive team could see demand and supply impacts.
Thus, we could see a capacity bottleneck in the large size of a particular line of products nine months down-the-line. Because we had capacity limitations in the facility, we evaluated offload options to supplement capacity. However, because the client had unique capabilities and the product required large storage capabilities, there was no profitable, short-term solution. Thus, the Sales team could evaluate customer profitability to set pricing and extend lead times while the Operations group worked on a long-term plan to support growth plans.
Improve Operational Performance with Production Scheduling
In concert with costing and analyzing customer and product profitability as part of a SIOP process, the next logical step is to execute seamlessly, delivering bottom line results. There are many opportunities to roll out additional ERP functionality to increase output, improve efficiencies, reduce waste, increase customer service levels, and accelerate cash flow.
For example, when consulting with a building products manufacturer, they wanted to increase output and improve customer service while keeping costs under control. Although they knew what orders were required, customers constantly pushed orders in or out, and there were multiple process steps on the shop floor, resulting in chaos and confusion on the production floor. We worked with the planners to roll out a production schedule to get ahead of these changing conditions, sequencing items optimally for production efficiencies and minimizing the raw material inventory required on hand.
The Bottom Line
Instead of following the latest fad and investing significant funds into additional systems, there are vast opportunities to better utilize your ERP system, assuming it is a modern ERP system. Explore functionality to deliver a superior customer experience, enhance your employees' efficiency and engagement, and to automate repetitive processes. Bottom line results will follow.
Please contact us with your stories, issues, and ideas on better utilizing ERP and related technologies. And, please keep us in the loop of your situation and how we can help your organization upgrade your processes with ERP system functionality.
P.S. To get ahead of the curve on where to focus for the best results and how to utilize ERP and related technologies, download our complimentary report, and The Road Ahead: Business, Supply Chain & the World Order.