November 10, 2016
I am in Japan this week meeting with my global board of advisors group to discuss 2017 strategy and business trends. Since I have never been to Japan, I decided to take a few days in advance to see the sights. Following the advice of the member of this group who lives in Japan, I stayed at the Shangri-La. The service is simply amazing!
First, they met me at the train station to walk me back to the hotel – not just at the train station but at the specific car I was riding in. Next, they checked me into my room inside my room so I could be comfortable. Of course the room had nice chocolates and other treats of significance in Tokyo and this amazing view (see below):
And it didn't end there. Anything I needed, they literally jumped to service. They walked me directly to the concierge since I was so busy before the trip, I had done close to no planning except for what a friend and colleague provided. I signed up for 3 all-day tours, and, of course, a hotel employee walked me to the meeting point on a daily basis to make sure I didn't have any issues and so that they could coordinate my every need. I have to say…..it is easy to get spoiled at such a hotel!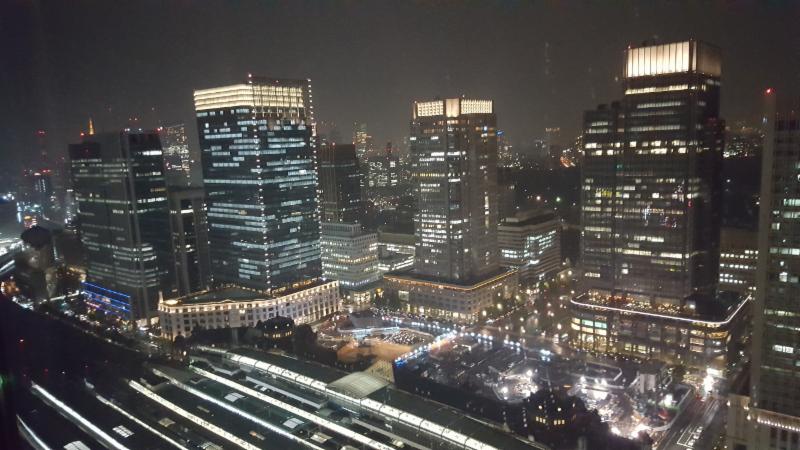 One tip to implement this week:
What are you doing to provide this level of service to your customers? Are you providing what they have asked for or what they would love if they knew to ask for it? For example, I had no idea I needed someone to walk me to my tour (and truly I don't think I "needed" it on the third day but they made it so easy, I just followed along). Perhaps you should start by thinking about what would make your service stand out from the crowd? What would you like if you were a customer? What would be on your mind? That might help you think about what would be most helpful.
And, remember, there is NO way these Shangri-La employees would provide me with such exceptional service is they didn't enjoy their job. Are you taking care of your employees? Do they know how important service is to you?
No matter what you SAY; they will follow how you ACT. Think about what your actions are saying.
If you are an employee and don't feel like you have control over your customers, do not despair. You have FAR more control than you think. Figure out who your customers are (perhaps the department that receives your work product) and treat them like they are special. Let me know if you notice a difference….