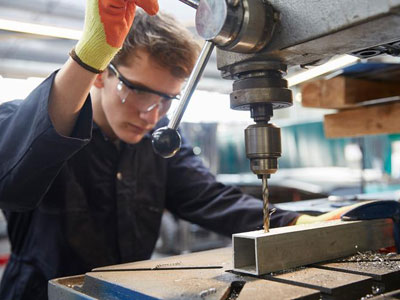 According to Reuters, manufacturing gained significantly during the pandemic and remains strong.
Factory orders BEAT expectations and rose 1.5% in June after increasing 2.3% in May.
Orders soared 18.4% on a year-over-year basis.
Manufacturing is likely to continue to expand because although it has been slowing, unfilled orders at factories climbed by 1%.
Business spending on equipment climbed. Orders for non-defense capital goods, excluding aircraft, rose .7%.
No matter the statistics, manufacturing is also on an upswing due to reshoring and the reevaluation of sourcing/ supply chains to better serve customers, reduce risk and create resilience. Are you prepared?
What Should We Consider and/or What Impacts Could Arise?
What opportunities will arise for you? There will be VAST opportunities for companies that think ahead and are prepared to take advantage of them. What will happen in your industry? How about related industries?
When disruptions occur for others, will you be ready? If you have any competitors in China, be ready to take on volume. Listen to a webinar we sponsored and facilitated with APICS Inland Empire on political risk and the global supply chain, and I bet you'll jump on the bandwagon.
Can you better navigate supply chain disruptions? Supply chain disruptions abound. Lead times continue to expand. Can you stand out from the crowd with key customers? If so, you'll gain business for the long-term.
Are you innovating? Our most successful clients are constantly innovating, looking for unserved and underserved niches, trying new products and services and looking for opportunities with the changing landscape.
Are you using SIOP? – The most successful clients are proactively managing demand and supply. Volatility is great, disruptions abound and the situation calls for constant realignment. If you don't have time to put SIOP in place, you won't have time to stay in business.
Are you advancing with technology? -Technology is accelerating at a breakneck pace. Are you able to use technology to get ahead of changing conditions and be ready for the surge of manufacturing?
Read more about these types of topics in our eBooks such as The Road Ahead: Business, Supply Chain & the World Order. Gain ideas and strategies to get ready for the surge in manufacturing and scale successfully. If you are interested in gaining an expert assessment and path forward tailored to your company, please contact us.
Please share your stories, challenges, ideas and successes.