June 12, 2018
My aunt worked at CSX rail outside Chicago for her entire career. Growing up, it sounded like odd, middle of the night shifts was what rail was all about. Now, rail – and specifically Chicago – have become strategic. As people moved west in the good old days, Chicago became a rail hub, and it remains so today. When having supply chain network strategy discussions with clients, Chicago often arises since it connects rail across the country. Now Chicago has expanded beyond rail to become a high-tech logistics hub. And with transportation rates tight with no end in sight, we better pay attention to the impacts of Chicago logistics!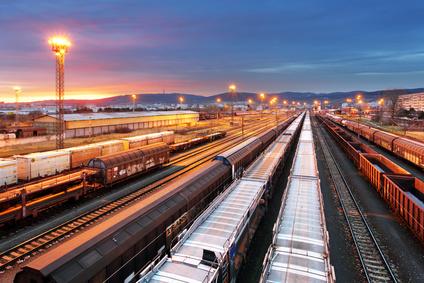 Chicago logistics is all about connectivity. Connecting the east with the west, Chicago is a natural hub. 5 international airports, 7 Class I railroads carrying 50% of the nation's freight (think of the enormity of that figure!), 3rd largest intermodal port in the world, 3rd largest interstate highway system in America, and more. Chicago is the leader in transportation assets and connectivity. Have you considered what this means to you?
What Should We Consider and/or What Impacts Could Arise?
Perhaps we shouldn't be too fast to dismiss Chicago's relevance (even as tempting as this is when it is in the negative digits in the middle of winter). Location, location, location. Chicago clearly has the location in the middle of the country which puts it in the top position related to connectivity. Connectivity brings power.
Chicago connects the east with the west, rail with rail, rail with trucks, rail with air, high-tech talent with logistics opportunities, products with consumers (as it is also a significant consumer base) and more. Being at the center of this activity can have a significant impact. For example, in one client's supply chain strategy project, we hesitated at expanding the volume through Chicago because it frequently "got stuck" and experienced delays which negatively impacted the customer experience.
We had to account for this extra lead time (and therefore extra inventory and carrying costs) and find creative offsets to the lead time to support customers. Whether you go through Chicago or not, do any of your suppliers? How about your suppliers' suppliers? How about your partners? We are all impacted. The question is by how much! Contact us to tell us how it worked out for you.