June 26, 2019
According to Reuters, the biggest shakeup in decades is coming to the shipping industry as the IMO regulations go into force in January. Shipping owners have to cut sulfur emissions from 3.5% to .5% which is a reduction of 85%! This means they'll have to use low-sulfur fuel, install exhaust gas cleaning systems, use expensive liquefied gas or go slower. None of these are minimal cost, and certainly going more slowly will exacerbate an already problematic situation where customers' Amazon-like expectations aren't being met!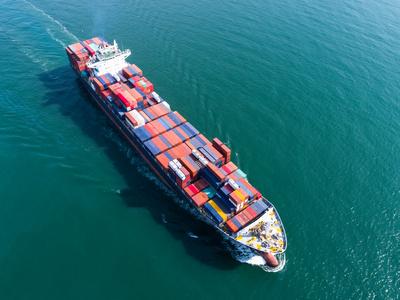 Analysts think the container industry could incur an extra $10 billion in costs. That isn't pocket change! It is expected that there could be a 10-20% increase in operating costs in related companies. Twenty-five shipping container executives said they plan to pass along costs to customers. The shipping industry is tired of absorbing costs. Are you prepared for the likely impacts of this massive change?
What Should We Consider and/or What Impacts Could Arise?
Are you keeping up on the latest news such as these changing regulations? If not, you must start unless you want to be run over by your competition! For starters, if you are in an industry related to the container and shipping industry (which almost every company has some relation because no one operates completely in isolation), figure out the likely impacts. Should you be doing what some beneficial cargo owners are doing in moving up shipments so that it is less likely you'll get 'stuck' during the holiday season? On the other hand, last year, when the tariffs caused extra imports, rates increased, and containers were held up.
If you are a manufacturer, are you re-evaluating sourcing? Perhaps it is time to re-shore and near-shore as the total cost is no longer compelling to source from Asia in most industries and non-commodity products. This is without considering the dramatic difference in lead times, inventory requirements and associated working capital considerations. Don't just follow the fads. Find an expert and figure out what makes sense for your situation.
Trucking companies are also likely to be negatively impacted. Now, they'll have increased competition for low sulfur fuel. According to the Reuters article, it could double the price of diesel fuel. Wow! If there ever was a topic related to the resilient supply chain, this could be it! What are you doing to build flexibility into your supply chain and your organizational design? If you are interested in a resilient supply chain assessment, contact us. You'll find more information on these types of topics on our resilient supply chain series.