December 11, 2019
Several situations have arisen lately that made me think about the importance of whether you are likable. First of all, let's just say that in consulting, if you aren't likable, you won't be around very long. People prefer to work with people they know, like and trust. Note that like comes before trust in sequence. Well, this goes both ways! Some clients can be unlikable, and it certainly turns our thoughts into how to finish the project and by no means encourage future collaborations! Luckily, it doesn't come up often! Just like in companies, bad signals with prospects (whether future employees, customers or clients) make even worse clients.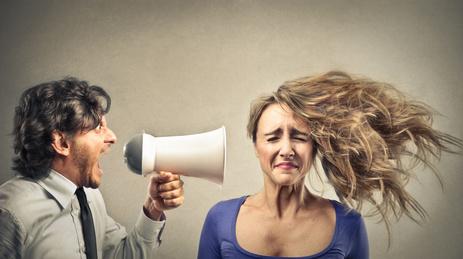 However, I have colleagues who work with unlikable and mean spirited people (bullies, narcissistic people etc.). Talk about a horrible experience as we work with folks 8 hours + per day. Although they can seem to "get away" with murder short-term, eventually it will catch up with them! It also comes up frequently as we get older. As I watch relatives and friends, it is quite clear how much better everything is if we can try to be positive and calm. For example, if someone constantly yells at you (or is passive aggressive or whatever other unlikable quality they have), it is easy to make mistakes, get frustrated and eventually have health issues. It is also much more feasible to help people who try to be pleasant. I am thankful all the time that my Dad was so agreeable or my Mom would have had a nervous breakdown trying to do all she did, and I might have too! He was a great example of what we should all strive to become, even under challenging circumstances.
Whether we are getting work together or if we have a personal relationship, we should re-think how important it is to be likable! I've seen many people lose business, employees, customers and clients simply because they are unlikable. Worse, they typically don't even realize they are unlikable. Perhaps we should all take a second look. Do you make others feel better after your interaction or are they feeling worse?
One Tip to Implement This Week:
People don't leave companies. They leave managers. Have you really thought about that lately? I saw an example recently with one of these unlikable people. He was always very unlikable if you listened to the stories (I had never met him, and I didn't like him); however, it became a significant issue when his manager changed and the new manager no longer kept him on a short leash. Worse, he ran rampant! Unlikable became horrific! The entire department was negatively impacted.
What can you do to be more likable? By NO means should you just allow employees to slide. In fact, in my experience, people prefer to work for people who have high expectations yet are appreciative. Perhaps it makes sense to take a second look at how people seem to react to your conversations. Do they leave happy or feeling worried, stressed or frustrated? Do you pay attention to how you feel when you finish or how they feel when you finish? Perhaps put more thought on them!
Think about how you feel when you see certain co-workers, friends, colleagues, customers etc. How are you greeted? In fact, today I asked a client to use her conference room, and her reaction made me feel most welcome. Who wouldn't leave that interaction thinking about how you can go the extra mile the next time a situation arises where she could use assistance? On the other hand, I had another colleague complaining about everything. Which would you rather help succeed?