October 29, 2018
Recently, I attended Mobility 21, the Southern California transportation coalition, and it reminded me of the sheer relevance of transportation. No manufacturer can operate without transportation; distributors are out of business without trucks dropping off and picking up, healthcare would stop functioning and our frequent Amazon orders would be a thing of the past – in essence, everything would come to a grinding halt!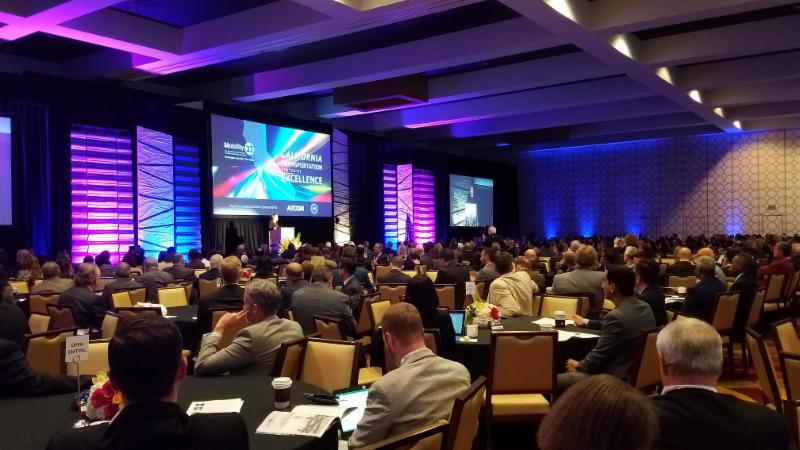 Certainly, trucks are what we typically think about when it comes to transportation, and they account for $722 billion in freight flows with Canada and Mexico for example whereas rail still accounts for $174 billion (not pocket change). The ports are our gateway to the rest of the world (and the Los Angeles ports alone bring in 40% of the U.S. volume). And air carries an impressive number of packages especially with the rise of e-commerce. UPS and FedEx are expanding at amazing rates especially at Ontario airport, the hub of e-commerce activity. For example, during the 2017 peak season, this region of UPS alone processed 13.1 million packages!
At Mobility 21, there were some interesting statistics throw out. AAA has 60,000 service calls per day. Transportation has a $700 billion dollar economic impact on Southern California and accounts for 1/3 of the jobs in Southern CA! 350 billion miles/ year are driven by CA. The number of trucks are expected to go from 1.8 trillion to 3.9+ trillion by 2045. And the list goes on….
What Should We Consider and/or What Impacts Could Arise?
At a minimum, why not take a step back to think about your transportation network? What does it look like? How do you receive materials and products? Do you use the ports? Air? Rail? Undoubtedly, you use trucks! How expansive is your network? Are there many players involved? Since it could cause your operations to cease, it makes sense to find out!
Next, think about what you'd like your transportation network to deliver. Do your customers expect rapid deliveries and "above and beyond" service? If so, who is your partner in ensuring this occurs? Your transportation partners are your last face to your customer. And, in today's marketplace, there is a significant demand and challenges your transportation partners must navigate. If you plan to be successful, you must stay on top of your transportation network and partners. Are you attractive to them? Perhaps we better think about that further….
Transportation certainly plays into the resilient supply chain, and there are plenty of disruptors (Uber, autonomous vehicles and more), and so please take a look at our new series, The Resilient Supply Chain: Navigating Disruption. Achieving Peak Performance
We will be adding articles, videos, interviews/ Q&A with thought leaders and executives frequently so please save this link and join in on the discussion. We are always interested in feedback and requests.